About
The mission of the Collision Repair Technology program is to provide education and training to develop skilled individuals with the proper attitudes and abilities to achieve employment. The collision repair field is growing at a fast pace, there are new shops springing up in most every major city and in many small towns across the country. Recent interest in collision repair has been ignited by TV shows and the DIY channel.
If you are looking for an exciting, rewarding and profitable career, the Collision Repair Technology program is fully equiped to serve your training needs. The program uses the I-CAR curriculum, which is the most up to date text-book training available.
Whether you want to work full time in a repair shop, learn an exciting new hobby, fix wrecks, restore cars, or paint this program may be what you are looking for.
Overview
| Information | Detail |
| --- | --- |
| Time Commitment | Full Time |
| Typical Program Length | 16 Months |
| Clock Hours | 1,728 |
| Class Type | Day |
| Credentials | Certificate, Diploma |
| Total Tuition/Fees | $5,344.00 |
| Textbook/Supplies Cost | $1,794.05 |
Campus Locations
Main Campus
312 South Wilson Street
Paris, TN 38242
Curriculum/Courses
First Trimester:
Worker Characteristic
Safety
Related Math
Non-Structural Analysis and Damage Repair
Second Trimester:
Worker Characteristic
Advanced Non-structural Analysis and Damage Repair
Welding
Structural Analysis & Damage Repair
Third Trimester:
Worker Characteristic
Advanced Structural Analysis & Damage Repair
Mechanical and Electrical Components
DAECS
Workplace Skills
Fourth Trimester:
Worker Characteristic
Painting and Refinishing
Certifications
Osha 10 General Industry (Automotive)
Books and Supplies Lists
Instructors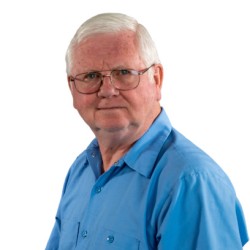 Collision Repair Technology Instructor